As a brand specialising in the production of Sun Protection and Enclosure systems, we have joined the future of conscious construction and have added Wind Screen Solar to our catalogue.
A system that enables the ZIP Vertical Blind to be powered by the renewable energy of the sun.
The
Wind Screen Vertical Blind
is already one of our most advanced solutions for managing the entry of light and reducing the solar load from the outside. Two features that help to maintain an optimal indoor temperature and reduce energy consumption.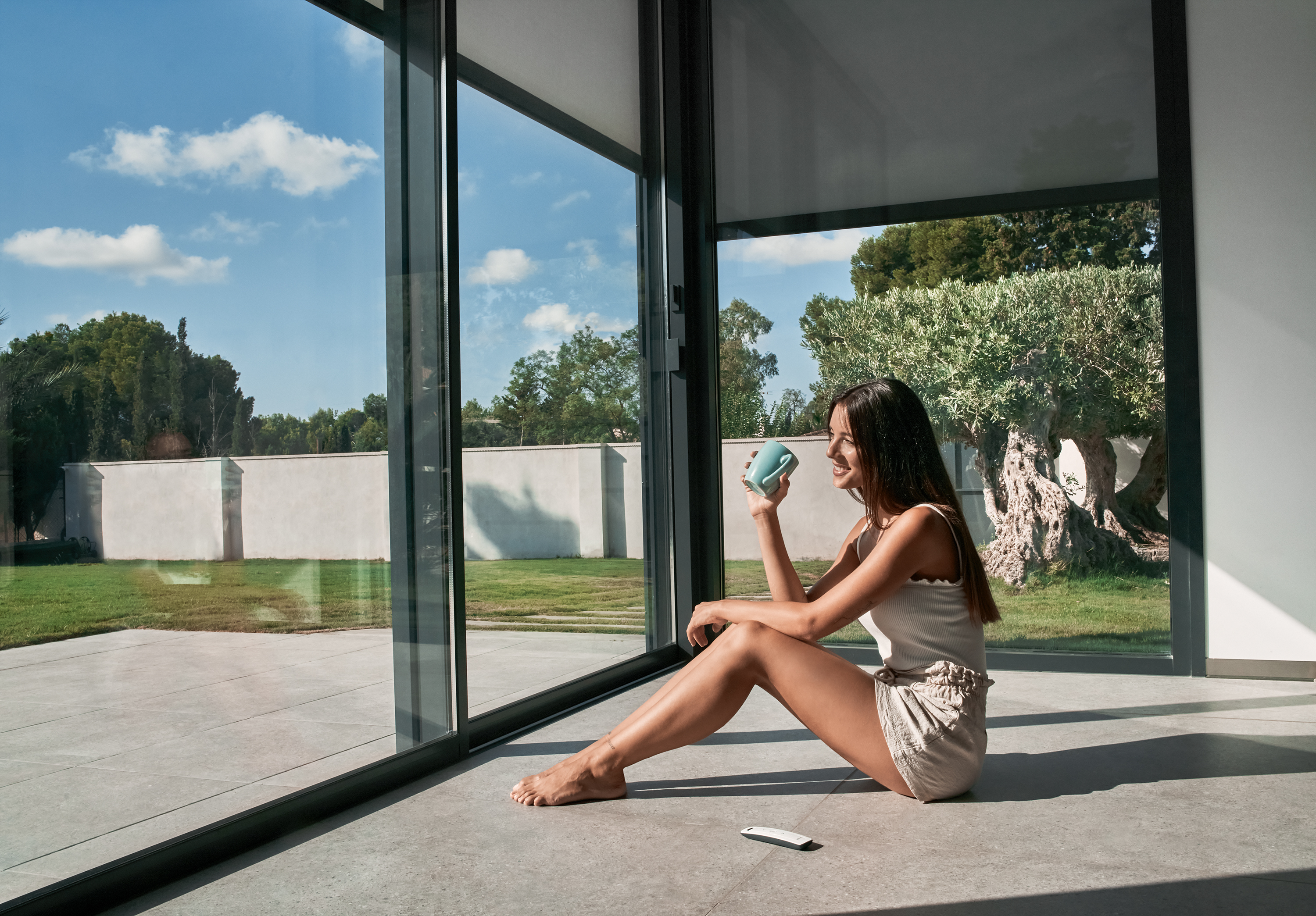 Now, this new model is more sustainable, thanks to the incorporation of a solar-powered drive.
This new mode can be incorporated in the Wind Screen 85, 105, 125 and 150, now powered by solar panels, equipped with batteries and intelligently driven for any type of installation.
The control unit it has enables easy operation of the blind. In addition, they can be operated remotely by connecting to a device via an app for mobile phones or tablets.
As it is powered by the renewable energy of the sun, it is an ideal choice for installation in renovation projects. In addition to a commitment to conscious, sustainable and passive construction, to create buildings that require zero or almost zero energy consumption.

Wind Screen to control the sun
Our Wind Screen is a Sun Protection textile that optimises the operating costs of the air conditioning system, adapting the space to the criteria of sustainability and energy efficiency included in the current Technical Building Code.
It is a very versatile product, with a wide range of sizes, which can be adapted to any outdoor space, even in large windows and to the architecture of any home, regardless of the type of façade, which gives it great flexibility in installation.
Now, you have a more sustainable version, thanks to the continuous improvement of products and processes.
We continue to address objectives and move forward together.