Milan, the European capital of design, has hosted a new edition of Architect@Work, the meeting of professionals from the Architecture, Interior Design and Decoration sector, which tours leading European cities to showcase the most innovative architectural solutions.
Once again, Saxun was one of the brands selected to showcase its solutions at the industry networking event, held at the Allianz MiCo.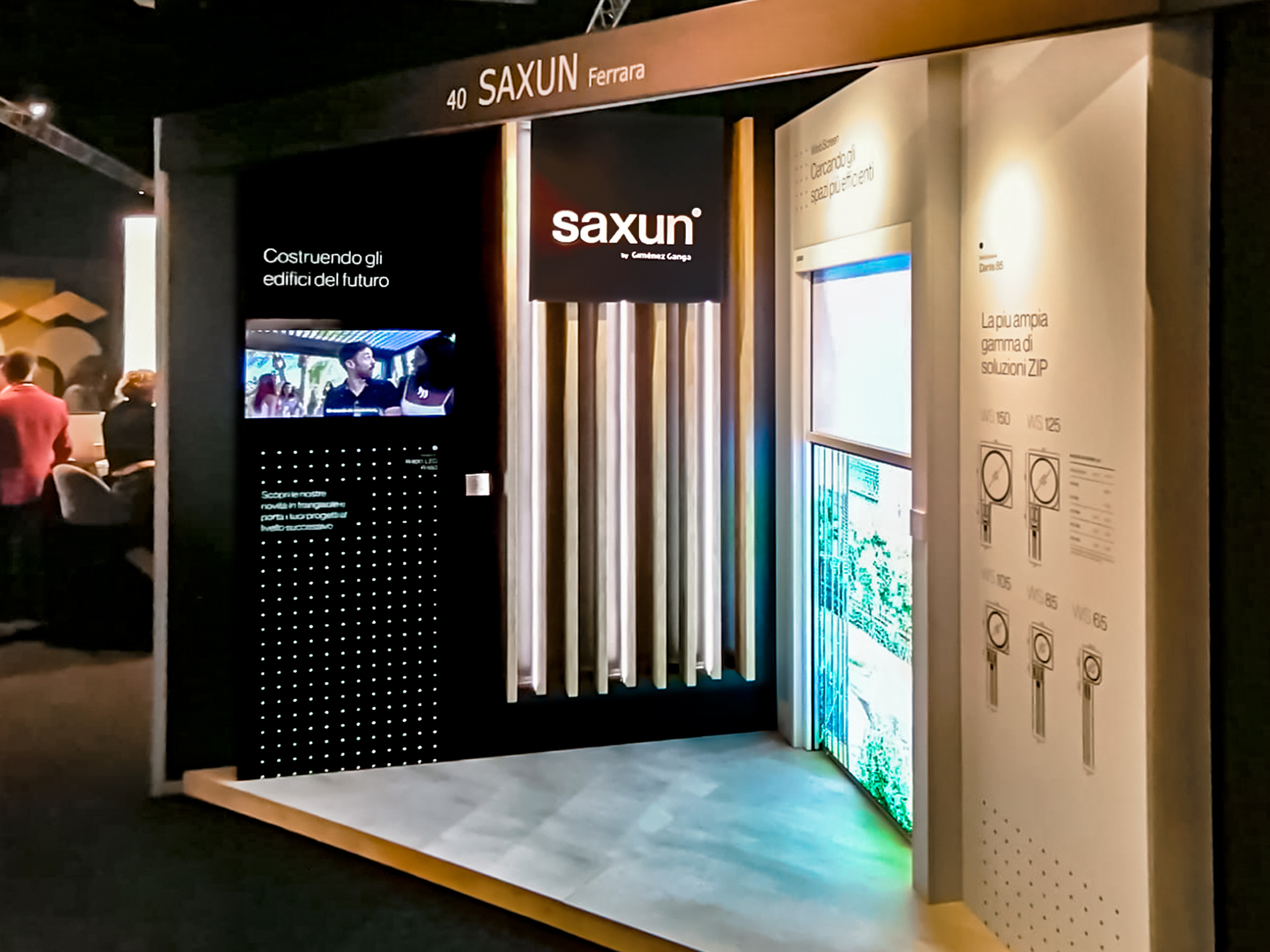 Solutions that arouse the interest of professionals due to their innovation, efficiency and beauty, as is the case of the Louvers, specifically the new R-100 LED Louvers, ideal for dressing, while protecting façades and roofs. An adjustable sun protection system capable of reflecting and absorbing solar radiation before it reaches the surface of the building, achieving greater energy savings.
Another of the solutions most in demand by architects is the ZIP Wind Screen Vertical Blind, capable of providing both sun protection and control for windows in the most avant-garde designs.
In addition, at this meeting we were able to present our new Wind Screen Solar model, the operation of which can be powered by renewable solar energy. In this way, one of Saxun's most innovative solutions becomes 100% sustainable.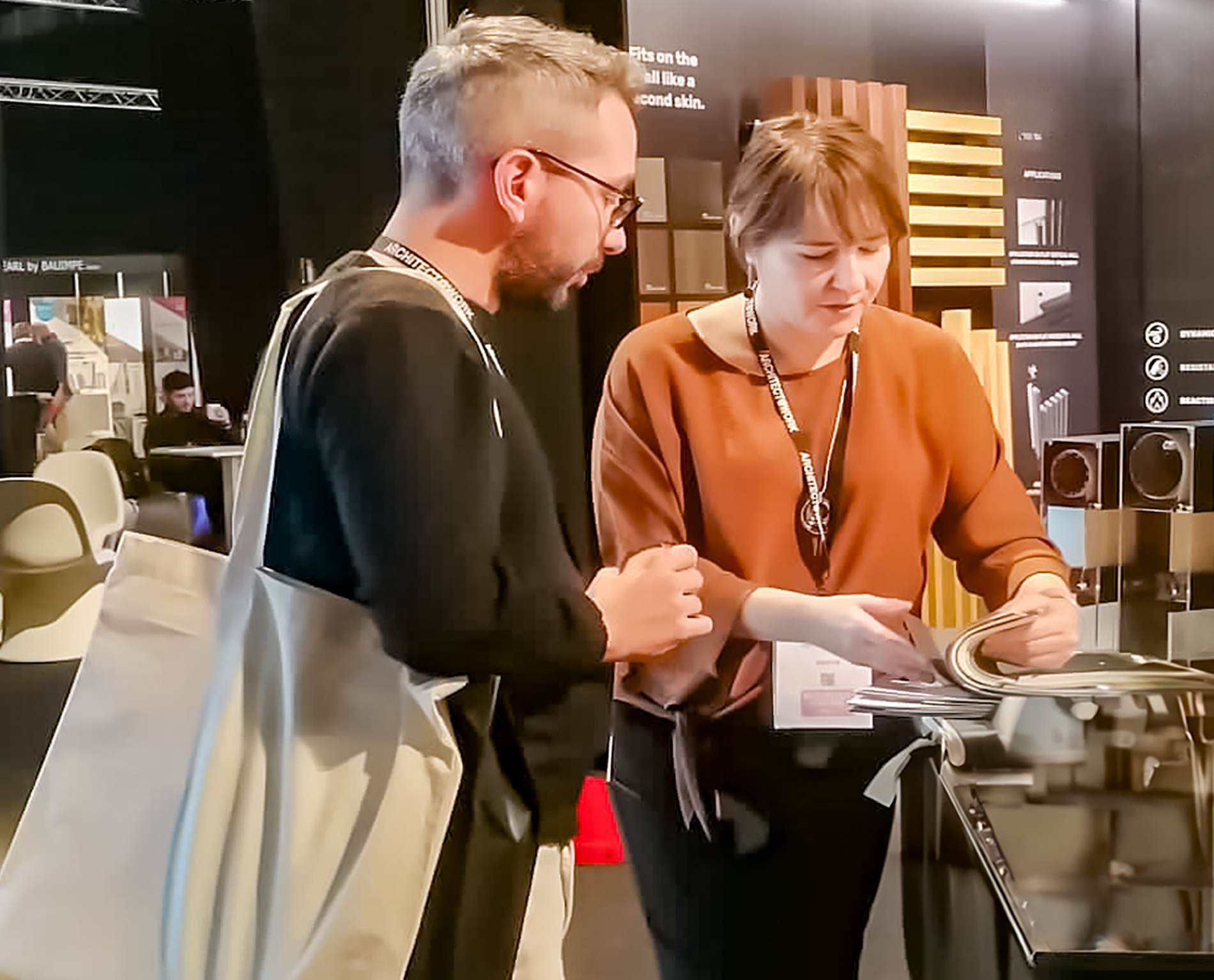 We like to be in direct contact with architects and interior designers, to get to know their opinions and ideas, and to discuss trends.
This is a meeting which we have already visited in Spanish cities such as Madrid and Barcelona. Now, we have flown to Milan, to be close to Italian market professionals, by means of our colleagues from Saxun's headquarters located in the north of the country, in the city of Ferrara.
Architec@Work Milan has brought together 200 exhibitors, with a selection of the most innovative products on the market, interspersed with interesting thematic talks and an exhibition of materials that look towards the future.
Events allow us to continue innovating towards the future's architectural solutions.