Our Bioclimatic Pergolas equip your outdoor space and create new rooms in your home or business, to make the most of every inch.
A Solar Protection solution that allows us to enjoy a renovated space, at any time, day or night.
And to enhance your stay under the pergola when night falls, we have designed a renewed LED lighting system, capable of adapting to every situation and creating new dreamy atmospheres, whether in your home, restaurant or hotel.
A range of lighting options, which multiplies the possibilities of this space, protected from the sun during the day and illuminated at night.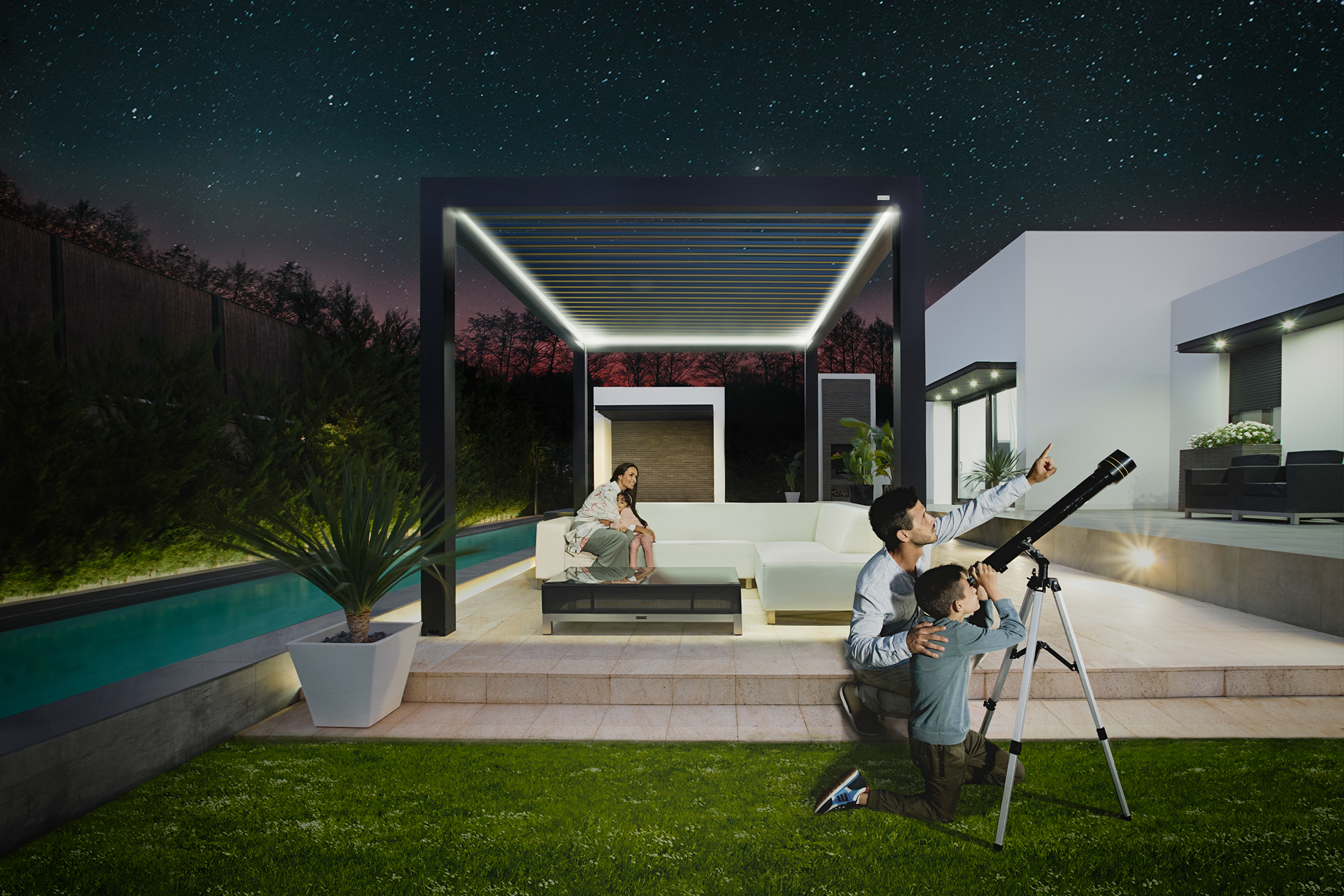 New LED strips are available, which can be installed both on the modular slats and around the entire perimeter of the aluminium structure, where the slats of the Bioclimatic Pergola sit. They consume less energy and are available in a wide range of shades.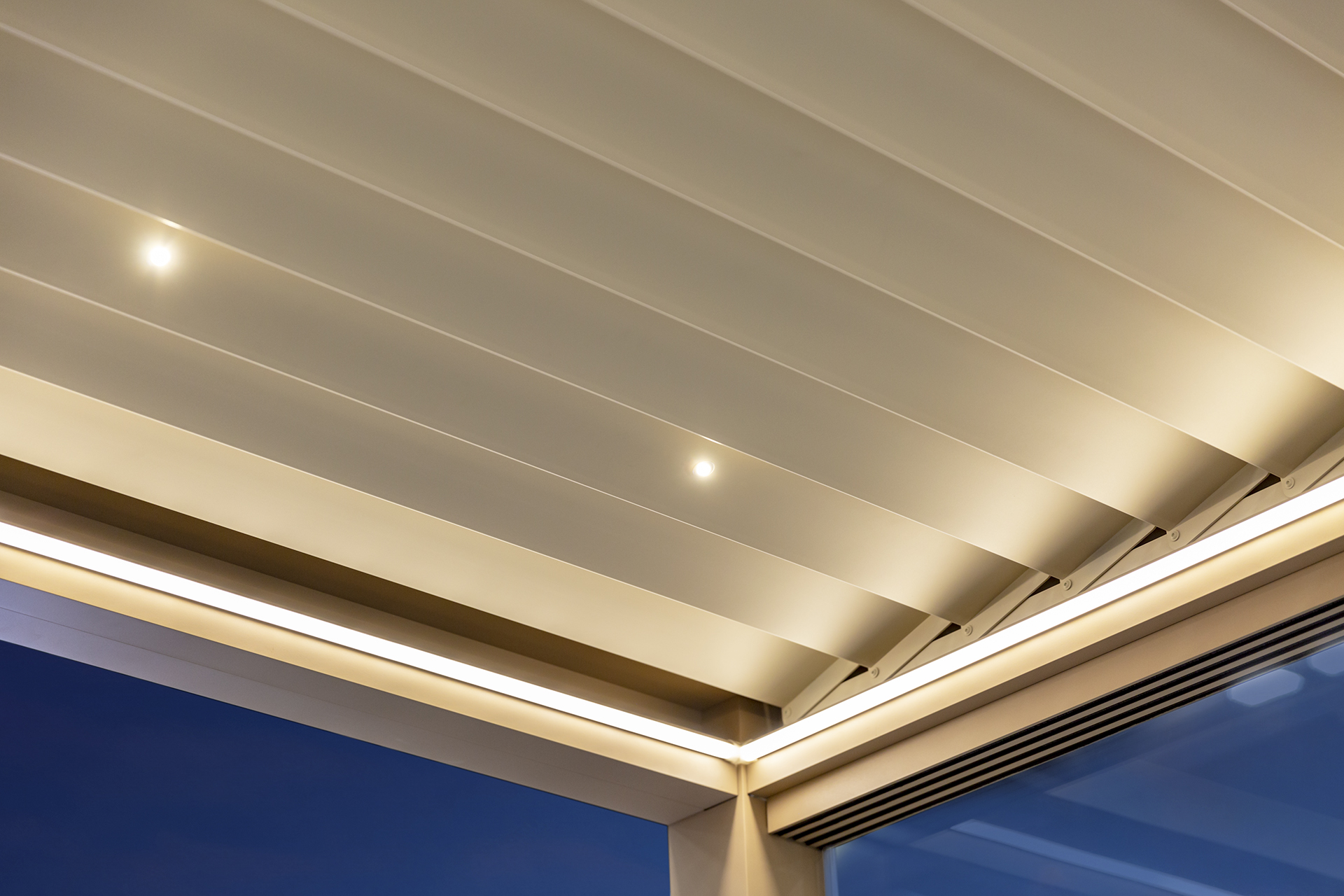 We also offer you the possibility of installing subtle portholes in the modular slats of the Pergola and elegant wall lights, which you can place on the columns, at different heights. The latter is an ideal solution for Pergolas that enrich the outdoor areas of hotels and restaurants.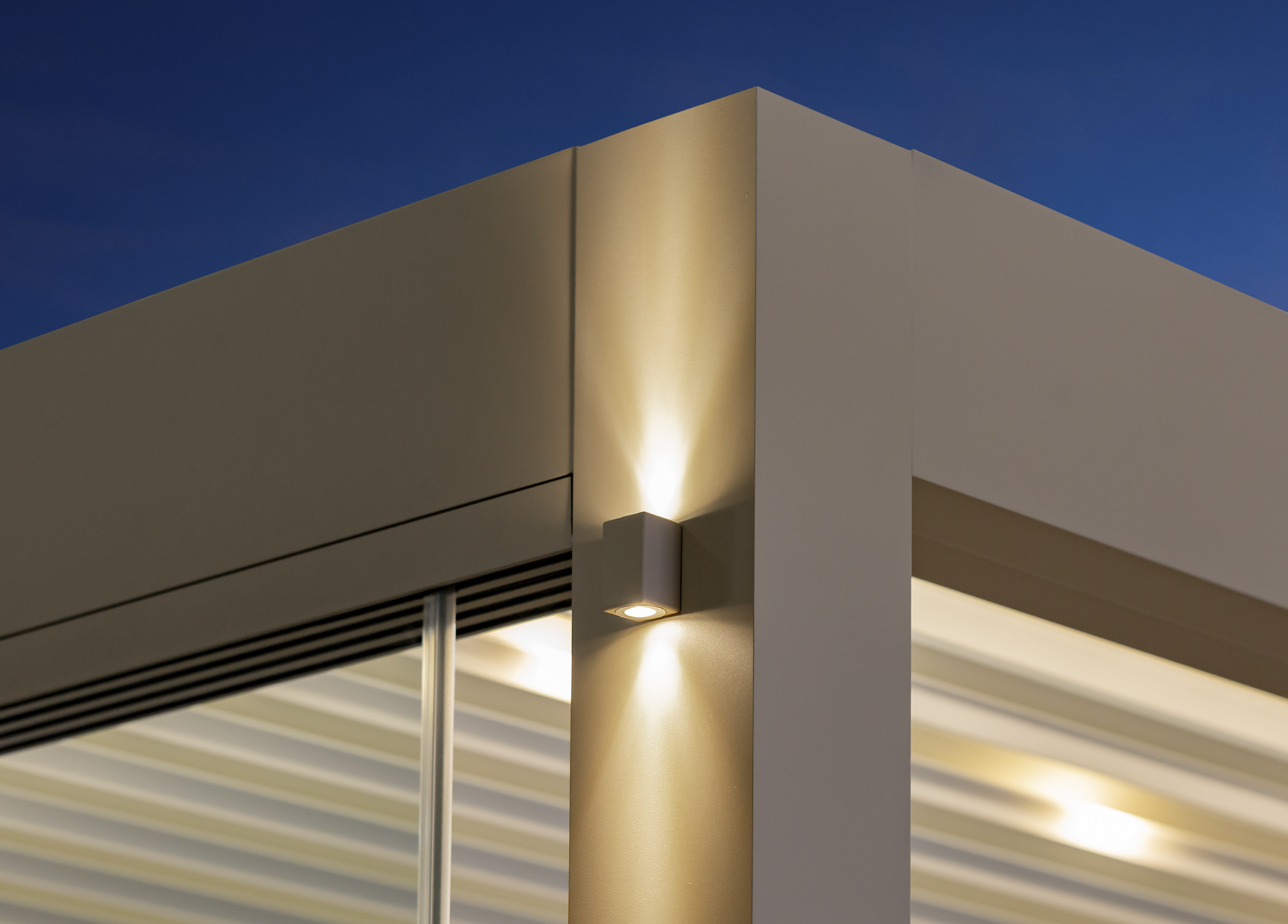 Undoubtedly, these novelties provide added value to your Pergola, becoming a perfect solution to illuminate your favourite space for comfort and relaxation.
For you, installer
This latest innovation process, developed by various Saxun departments, allows us to offer you a lighting system that is simpler, more convenient and quicker to install, as well as facilitating the replacement of damaged elements, which is also an advantage for the professional installer of our solutions and for the end customer who enjoys them.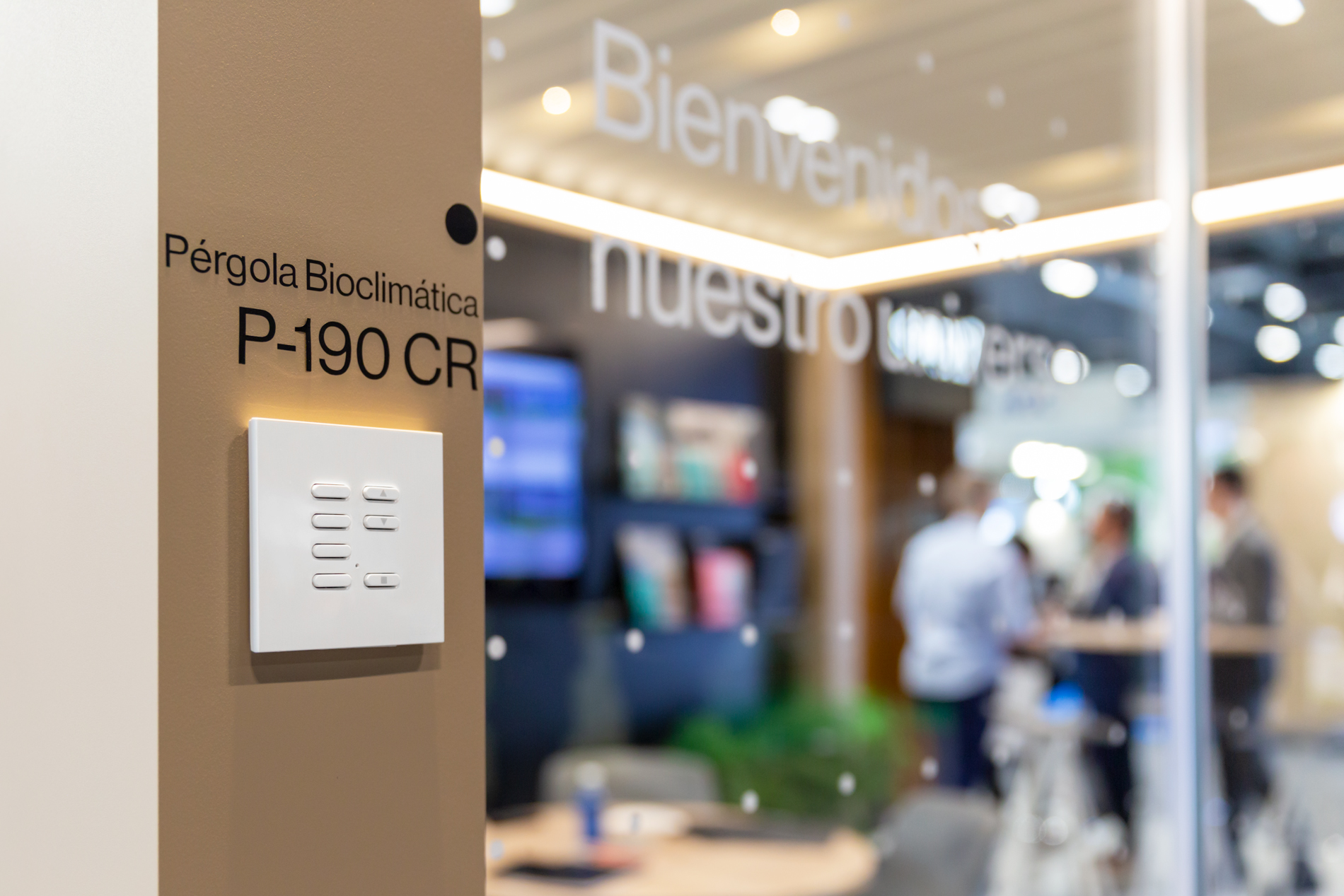 In addition, the installation of the Bioclimatic Pergola structure is now simpler and more efficient, thanks to the new accessible columns, which allow greater accessibility in the assembly process.
It also simplifies the water channelling system and its adjustable base allows maximum adaptability to the terrain.
We innovate to achieve continuous improvement of our solutions, so that they remain a benchmark for comfort and well-being.