Architecture, design, art and innovation: these accumulated concepts were given a voice at Architect@work Madrid 2022, held on 30 November and 1 December at the Ifema venue.
This trade event was attended by architects, interior designers and other consultants in order to learn about the innovations and solutions offered by 125 of Europe's leading architectural suppliers — a community of which we are proud to be a part.
We at Saxun were one of the companies exhibiting at Architect@Work, having passing a rigorous selection process overseen by a curatorship of 4 architects responsible for product selection.
At our stand, we welcomed dozens of professionals from the sector, interested in our offerings and solutions relating to Cladding, Sun Protection and Decoration for the Architecture and Construction sector.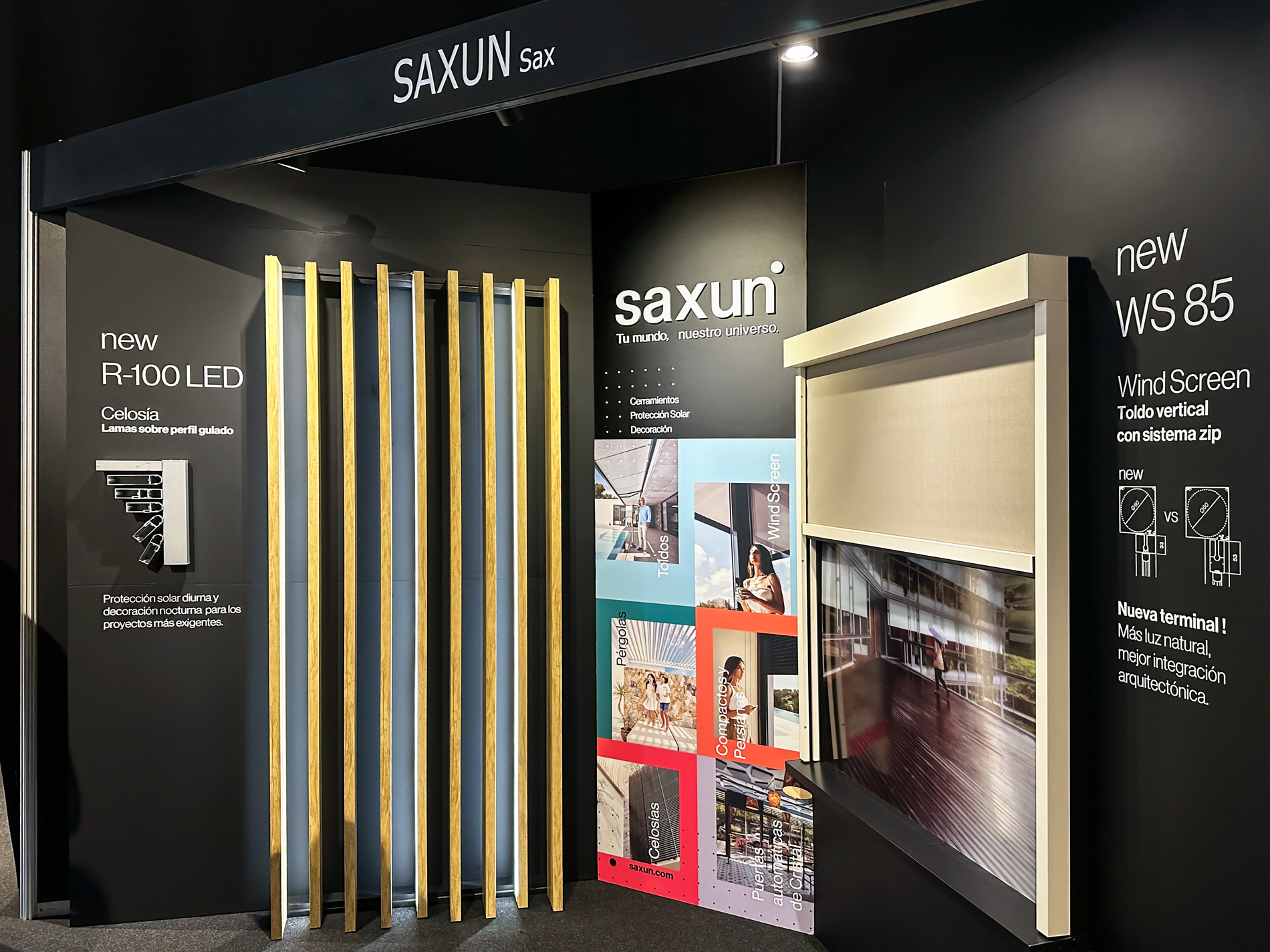 Innovation
At Architect@Work, we presented the R-100 Louver with LEDs — this new addition to the vast catalogue of Saxun solutions is an innovative, novel architectural solution that can be applied to façades, drawing at all times on the ingenuity and technique of architects and interior designers.
The new R-100 LED louver offers adjustable sun protection for roofs and façades, reflecting and absorbing solar radiation before it reaches the surface of the building in such a way that the absorbed or reflected heat is dissipated into the atmosphere, allowing for energy savings during hot times of the year.
It can be installed both vertically and horizontally, and can be angled at anywhere between 30º (its closed position) and 90º (its maximum recommended opening position) in order to make the most of the light and heat from the sun's rays during the coldest periods of the year.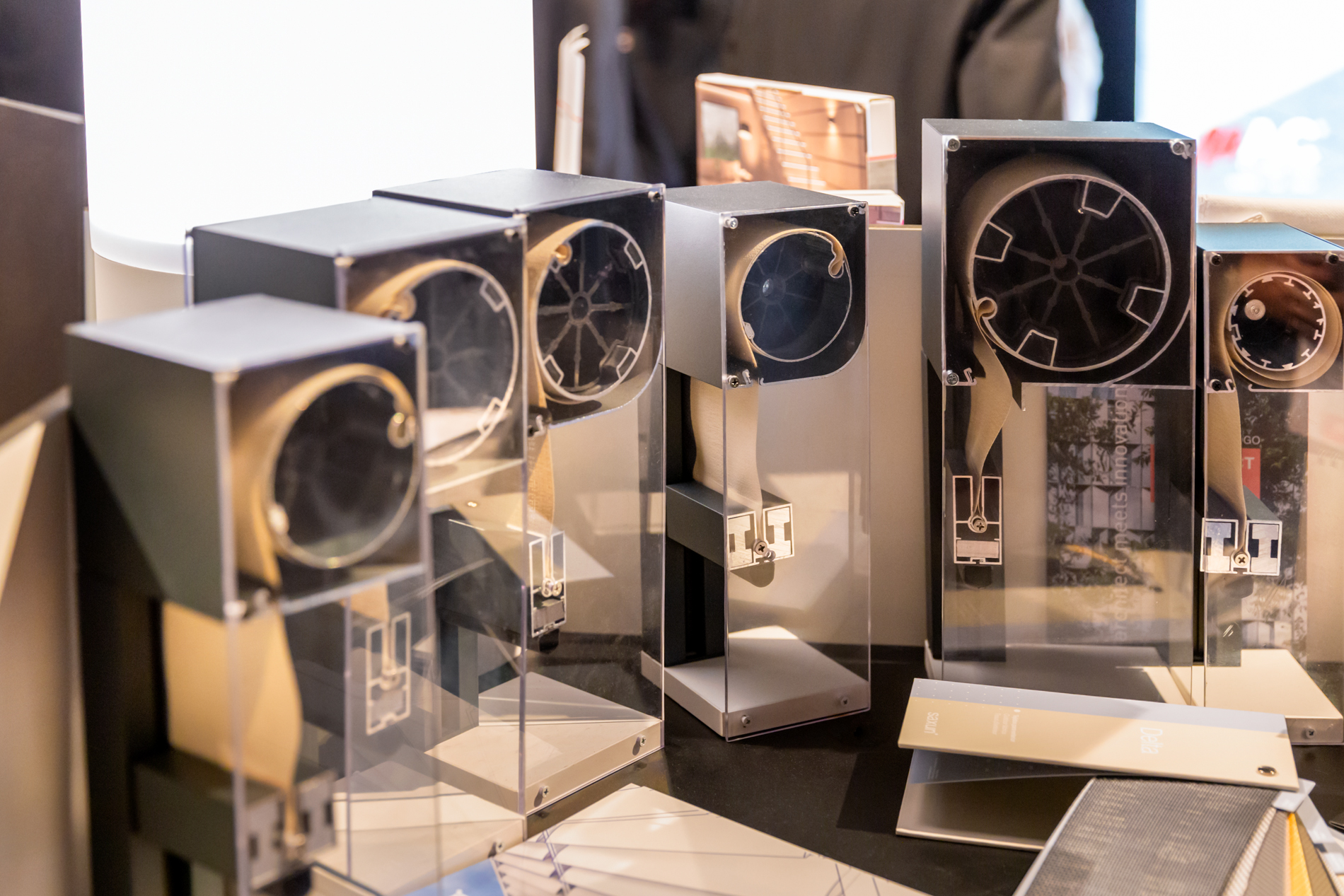 Another product presented at Architect@Work Madrid is the automatic Wind Screen Zip vertical awning system with home automation capabilities — a cutting-edge solution for solar management that may be applied to large windows and, at the same time, makes it possible to guarantee private spaces and create internal environments of comfort and well-being.
Our commitment to innovation allows us to create new systems and solutions to meet the needs of the architectural and construction sector, upholding our trademark quality and added value at all times.
Once again, Architect@Work has successfully created a meeting place for visitors from the architectural sector, where fantastic innovations have been presented to a highly exclusive audience, along with personalised service.
We will continue to innovate in order to continue to be part of your universe of projects.