The "house of the future" is already a reality. At the Simed Mediterranean Real Estate Exhibition 2022, held in Málaga, we debated, exhibited and advanced solutions for sustainable and digital construction.
Conscious construction and energy-centric renovation of dwellings requires solutions that meet the parameters of the new building regulations, and the need to reduce consumption and promote energy saving. A commitment to sustainability and the digitalisation of solutions for new construction.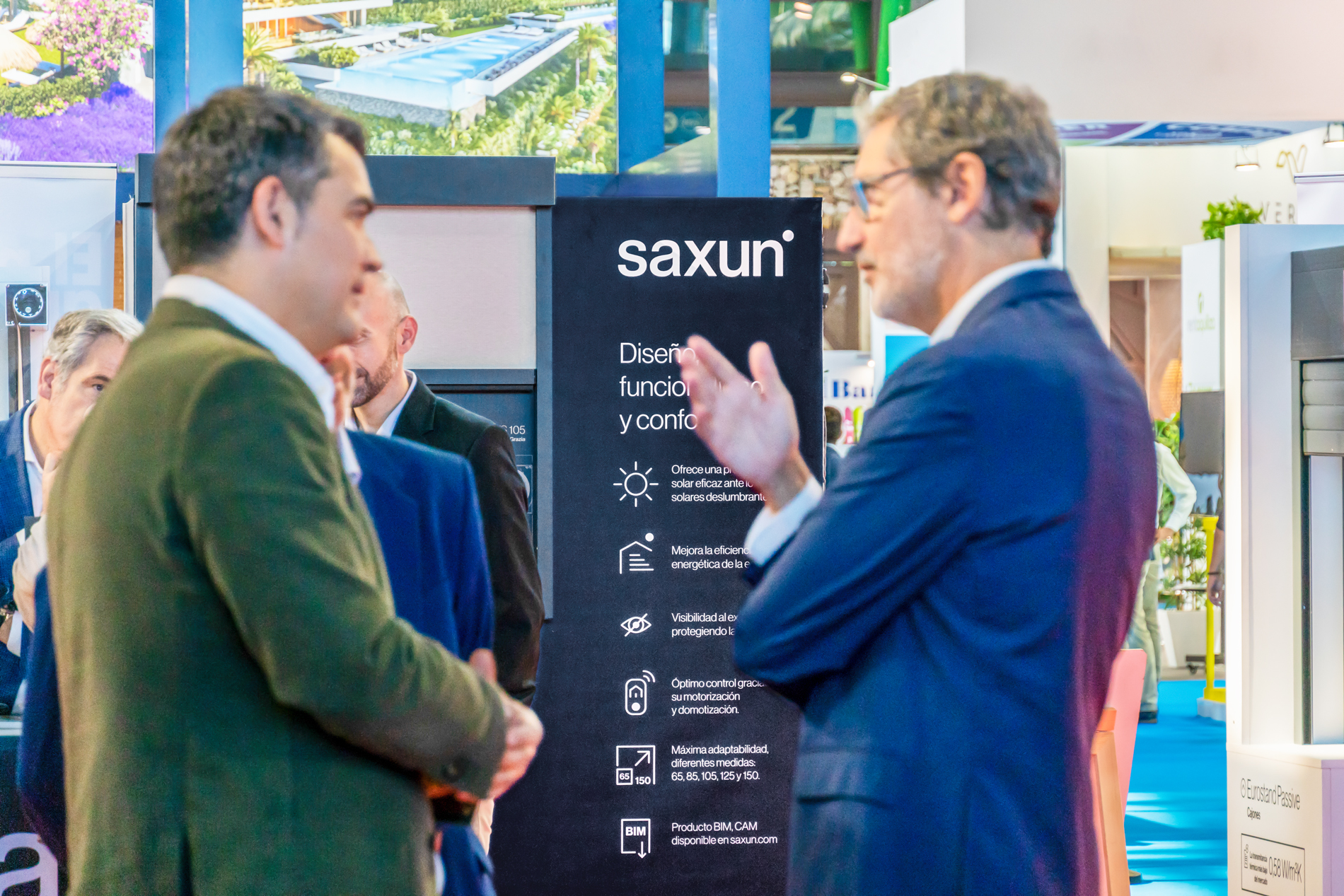 In this sense, at Simed, and hand in hand with the Passivhaus Consortium, we introduced the latest Saxun innovations, aimed at this type of construction, to professionals in the sector.
We highlight the vertical blind Wind Screen awning with Zip system, which protects large windows with elegance and distinction. A state-of-the-art solar control solution, which manages the entry of light and guarantees great stability during strong gusts of wind.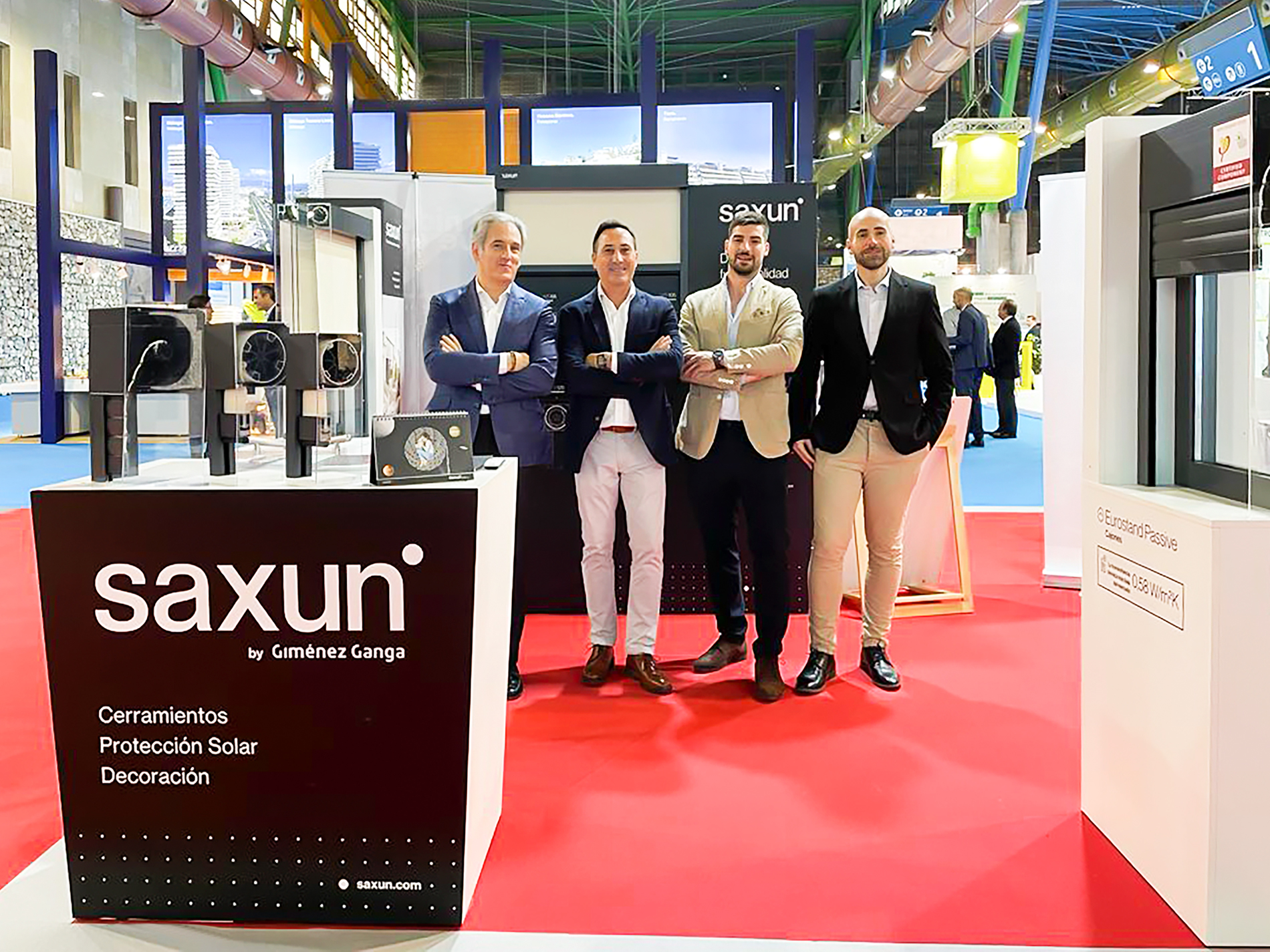 At Simed, we also introduced our Passivhaus-certified rolling shutter boxes, certified by the German Passive House Institute. We are referring to the Eurostand and Eurodecor models in their 200 Passive version, which offer great thermal insulation and maximum airtightness.
Saxun boxes are composed of different layers of insulation that are hidden behind the profiles and ensure the thermal and acoustic comfort required in these constructions.
They have an internal structure of coated polystyrene, with Grafipol thermal insulation and a registrable cover with acoustic film.
Solutions to build "The house of the future, sustainable and digital"