Last Saturday, 28 January, Sax got its sporting and festive spirit back with the return of the Saxun Villa de Sax Night Cross Country Run, organised by the company itself, with support from Club Atletismo Sax-Giménez Ganga and the Town Council.
All of us—runners, supporters and organisers—were eager to revive this corporate sporting event, which took an enforced two-year break due to the pandemic.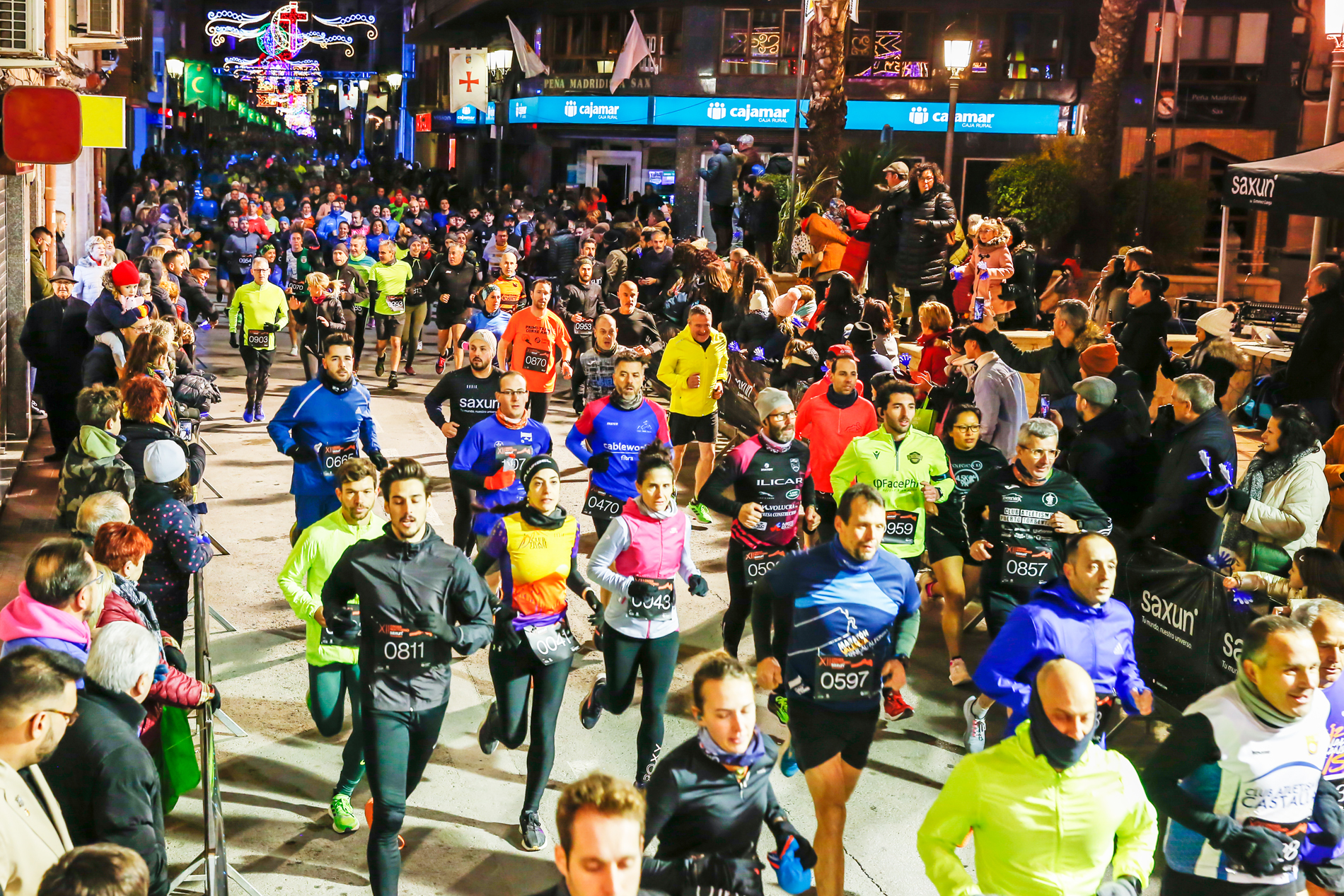 From very early in the morning, the streets of Sax, the town that is home to Giménez Ganga's central facilities, where Saxun solutions are produced, once again served as the backdrop for this original race, which runs through the narrow, intertwined streets of its old town, in the shelter of its imposing castle. This popular race runs along the traditional route where the parade and the Moors and Christians festivities in honour of San Blas take place, which are held from 1 to 5 February. As such, our Night Cross Country Run acts as the perfect prelude to the traditional Moors and Christians festivities in honour of San Blas.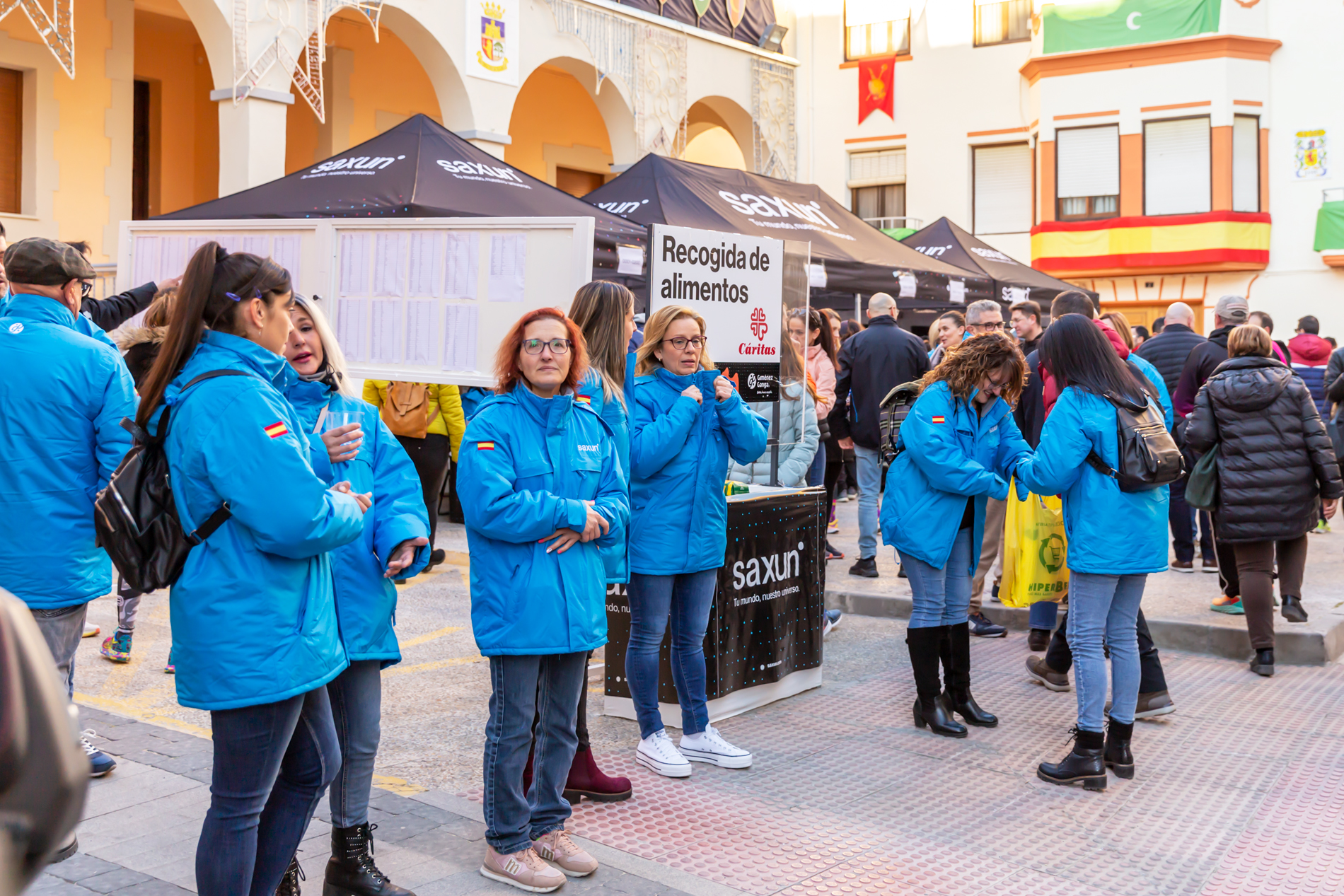 This year we once again have our regular runners, who never want to miss this magical event, such as the runner from Villena, Andrés Micó Martínez, who, with a time of 0:25:37, was the first to cross the finish line and earn first place at the "Saxun Villa de Sax Night Cross Country Run". He was followed in second and third place by José Miguel Lizana García and Simón Quinquer García. In the women's category, Carmen Baldó Vicedo came in first place, with a time of 0:30:55, followed by her sister Rosa Baldó Vicedo and Blanca García Pardo.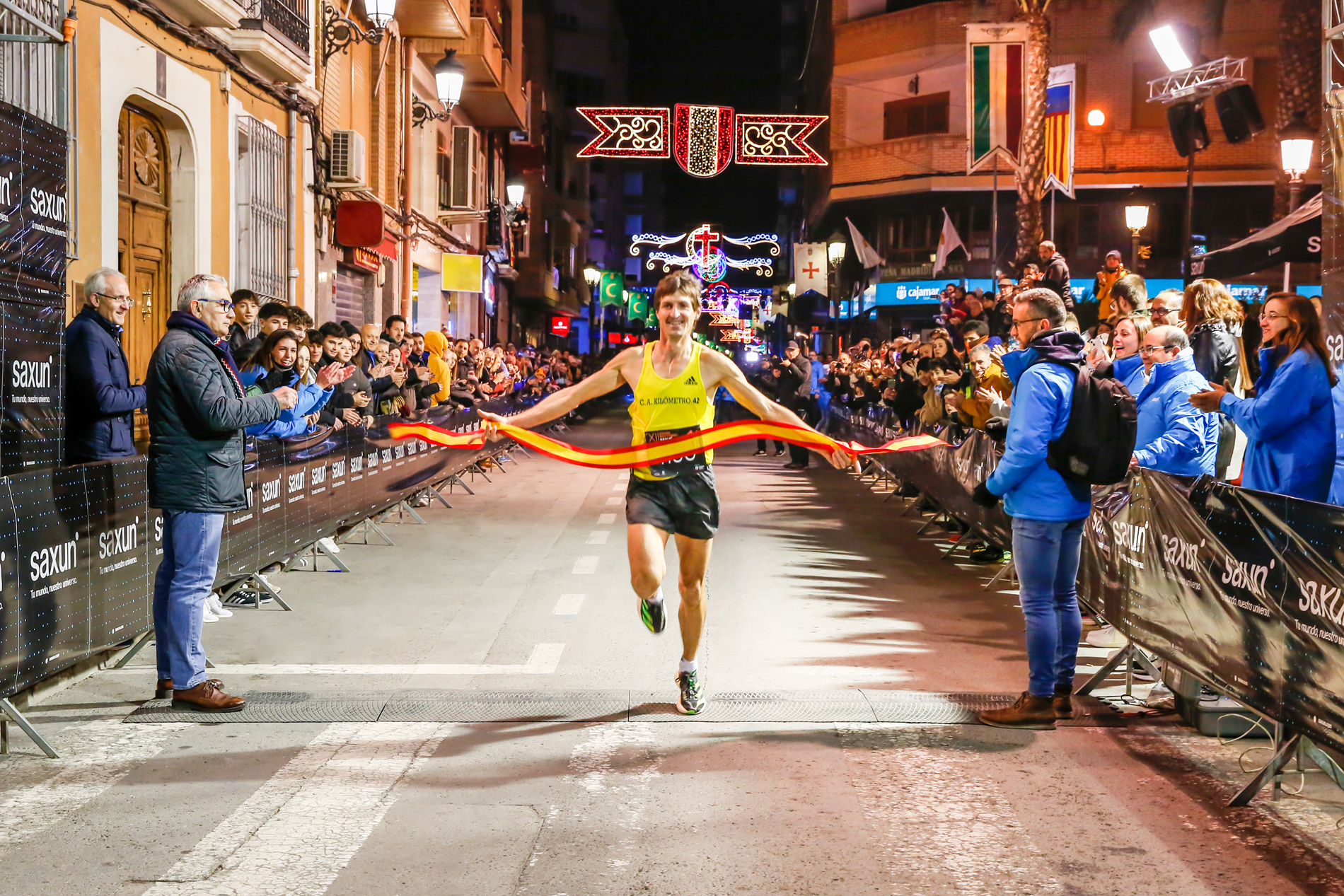 The public cheered on the runners all along the route, giving them their support and warmth on this very cold evening. It is one way to cope with the freezing temperatures that have been recorded within the Valencian Community. Saxun volunteers worked together throughout the day to set up, organise and carry out this event, ensuring that everything went smoothly.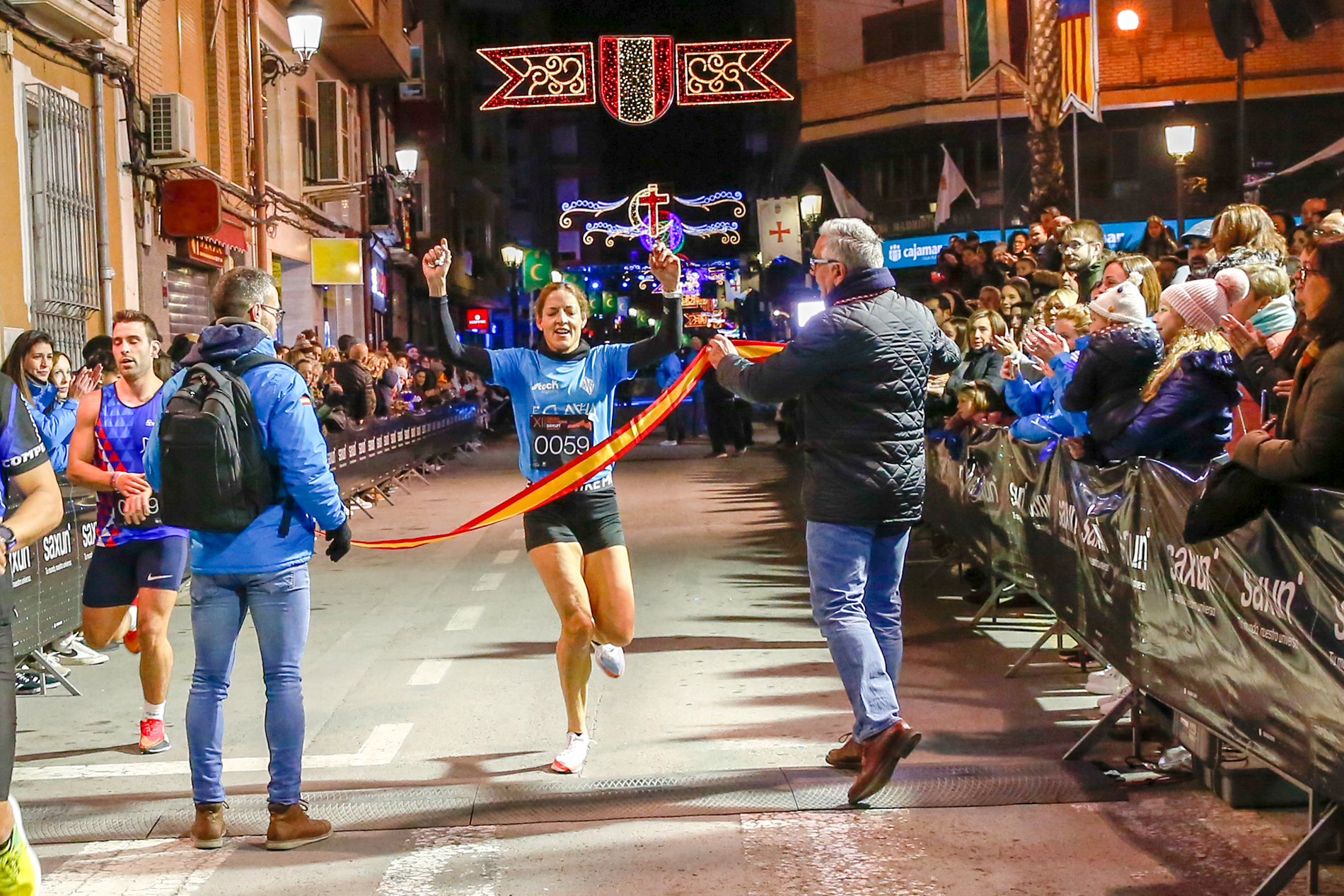 The runners made the following comments on our social media profiles, for which we are very grateful:
"It was my first time and I'll definitely be back!! Congratulations to everyone from Sax for the organisation and the great atmosphere!!"
"My sincere CONGRATULATIONS to the Organisers, Sponsors and Volunteers. We will definitely be back again next year"
"Thank you everyone! Every year you make it perfect, with the organisation, atmosphere and the treatment of all participants. Congratulations on organising one of the best races ever"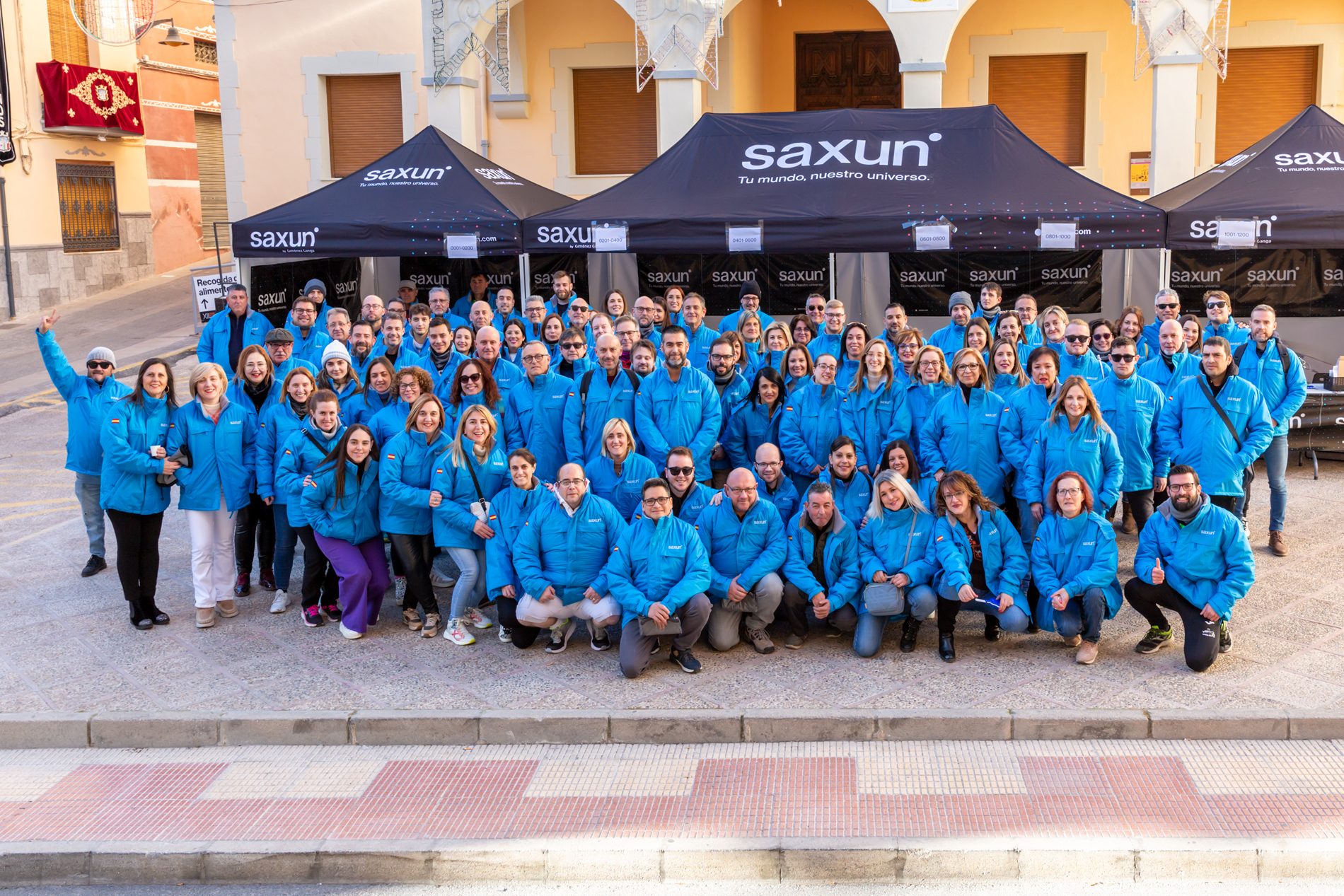 Thank you all for helping us to put this race on once more.
See you on 27 January 2024, for the 13th Saxun Villa de Sax Night Cross Country Run.