Introducing Saxun Window Systems, our major business investment for 2023, a project that will further expand our almost infinite range of solutions for enhancing spaces.

With the arrival of the new year, we have launched a new project for the manufacture of windows in both aluminium and PVC. A new production line to complete the range of solutions we offer for Enclosures, Solar Protection and Decoration of Spaces that we market under the Saxun brand.
The Aluminium and PVC Windows that have been added to Saxun's catalogue combine a meticulous design with a diversity of finishes and colours. A sustainable choice that provides elegance and well-being to the spaces being protected. Both options offer high glazing capacity with high performance glass.
With this new production line, we are investing in the development of the most innovative products, with a strong commitment to R&D&I in process design and a more comprehensive, multilateral offer with excellent performance.
This is a state-of-the-art, fully automated aluminium and PVC window manufacturing process, to which we apply cutting-edge technology to increase production capacity.


We also have our own distribution and transport network, to guarantee maximum protection of the material until delivery to the customer, which enables us to remain by their side and respond to their needs in the sales process.
At Saxun, we are driven by our aim to continue contributing to people's well-being and happiness by providing solutions that improve the spaces in their lives, as part of our commitment to the environment and our social responsibility towards our surrounding environment.
With this new range of Saxun solutions we are continuing to grow, offering the widest and most varied range on the market, so you can turn your home or business into your favourite space.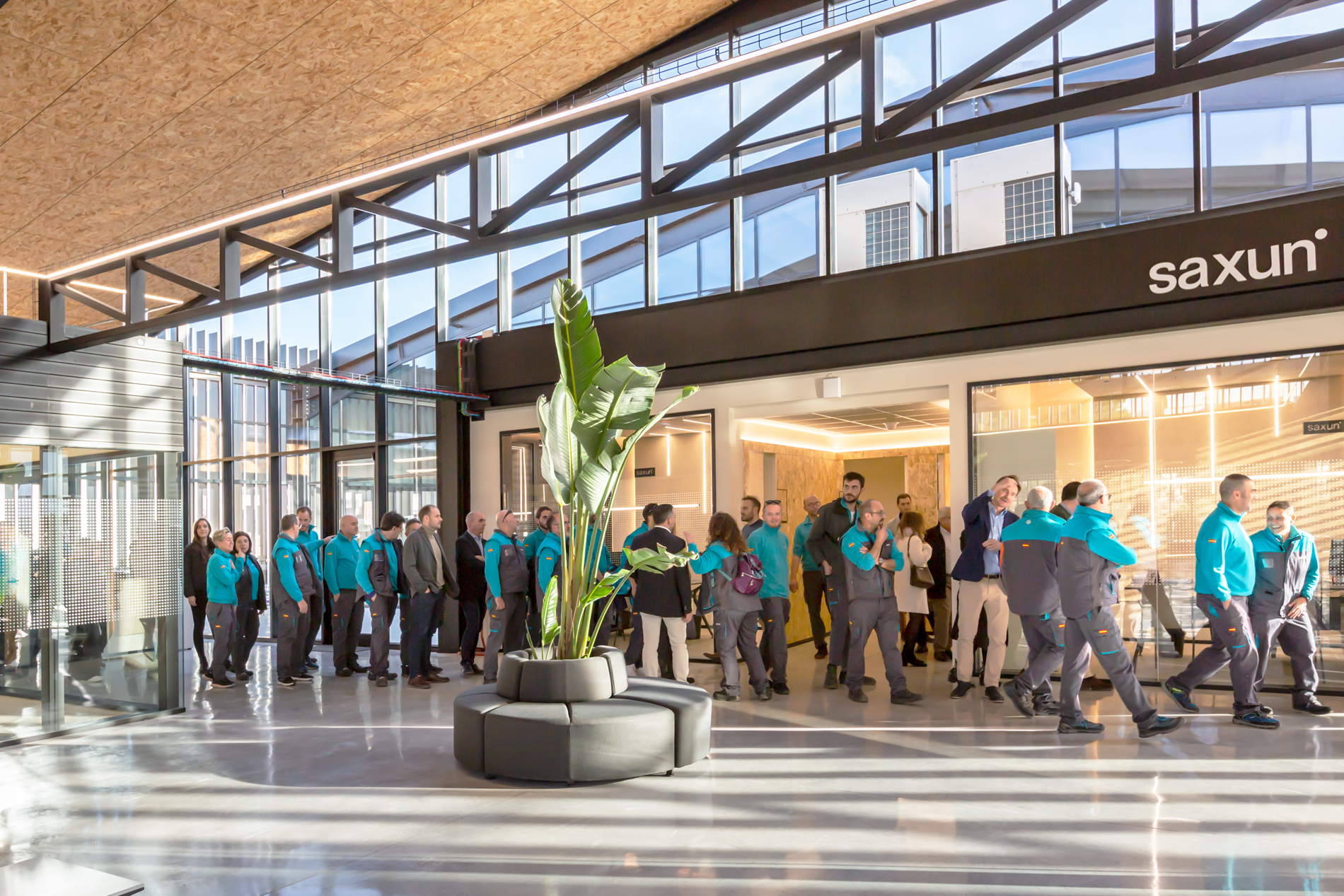 New facilities
On 22 December last year, we presented our new facilities where we will develop this ambitious project, at the El Castillo de Sax Industrial Estate, where our headquarters are located.
This simple event brought together all the members of the Saxun family to see first hand the innovative offices and the large warehouse for the industrial production of Aluminium and PVC Windows.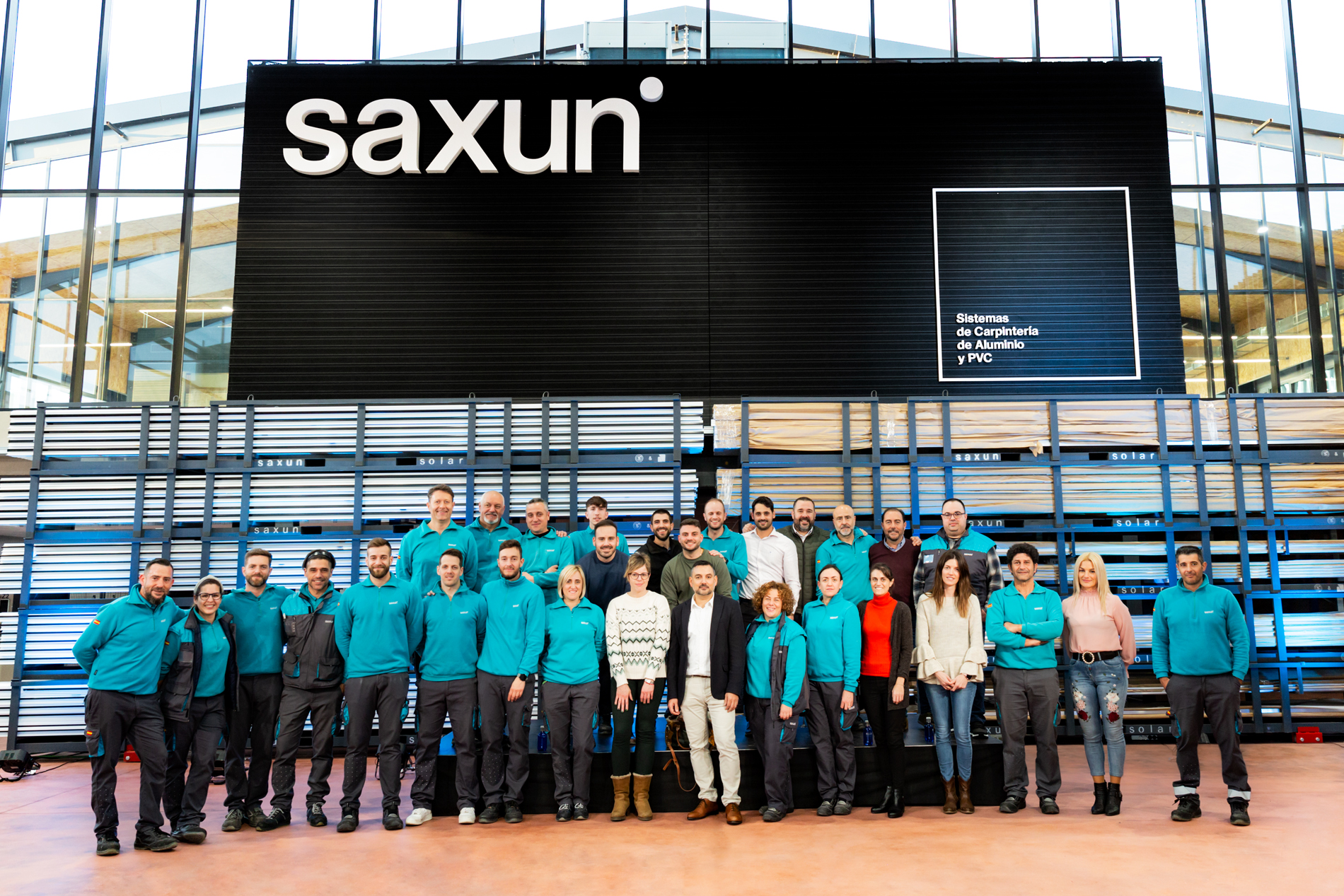 The Saxun team is of vital importance to us. With this new adventure we continue to invest in the constant training of our highly qualified and committed staff.
At the presentation event for the new facilities, the General Management at Giménez Ganga, represented by Pedro Giménez Barceló, highlighted the new challenges and purposes we are facing. Challenges towards which we are already setting a firm and determined course, because we have just one single objective: to achieve all our goals.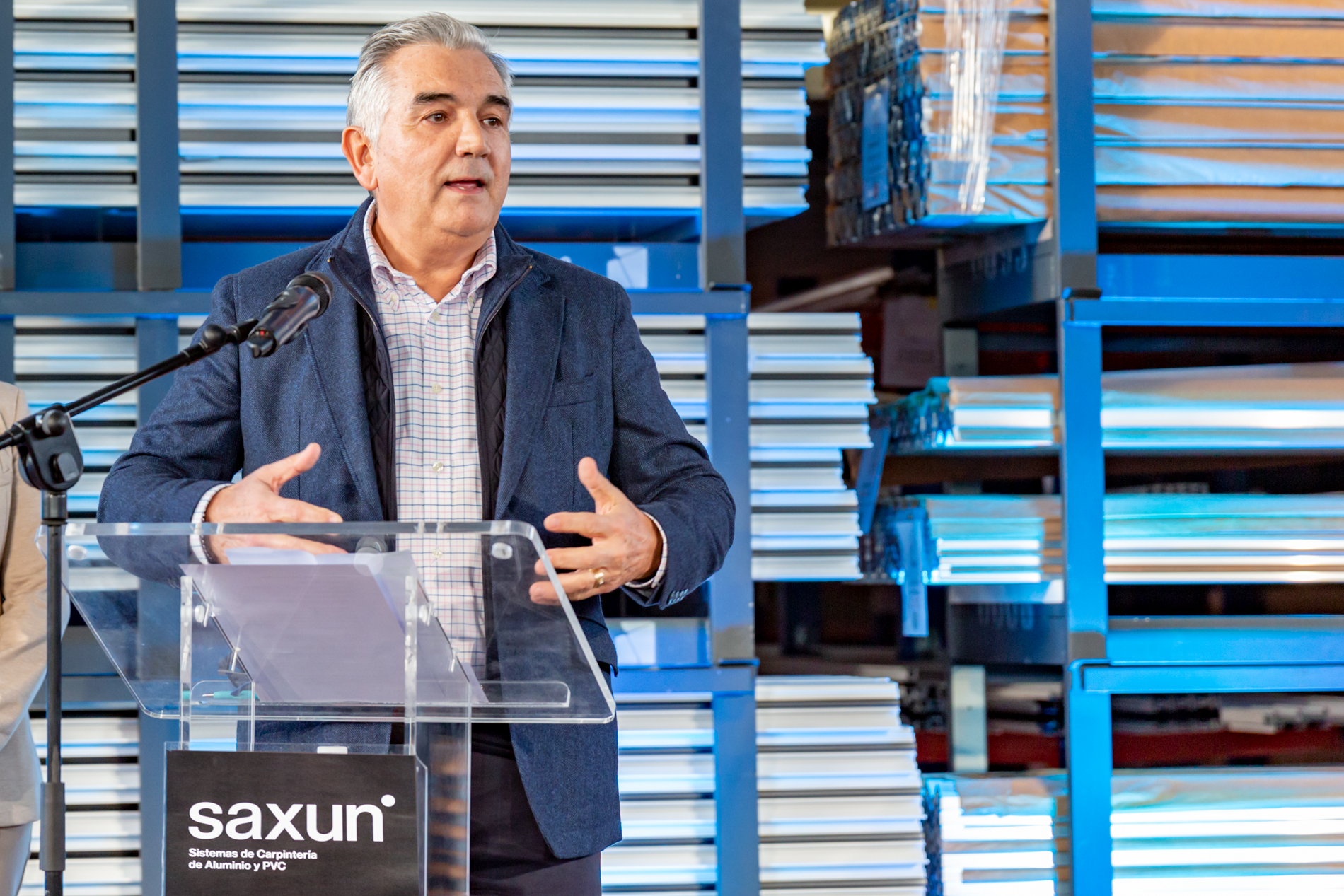 Dare to dream with us. Dream your world, dream Saxun.